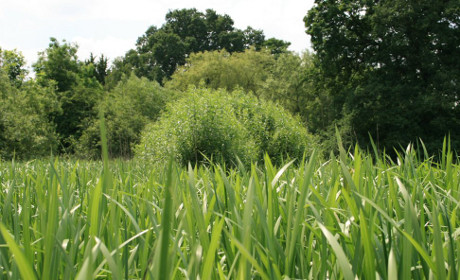 The Withey Beds is a Local Nature Reserve in Rickmansworth, Hertfordshire. It is one of the few remaining wetlands in Hertfordshire, offering a variety of habitats and supporting some fascinating plants and animals including birds and insects characteristic of swamp and fen. It is managed by Three Rivers District Council and the Countryside Management Service, with the help of The Friends of The Withey Beds (who welcome new members).
"Withey Bed" is an old English term used to describe the growing of different species of willow for coppicing. Such beds formed an important part of local village economies, supplying poles for basketwork, thatching, firewood and many other uses.
Today, The Withey Beds is still managed using traditional techniques. The rotational coppicing of willow preserves the character of the site, and grazing with cattle, or cutting and removing vegetation within the field, help to halt encroaching scrub, and allow wildlife to continue to flourish.
---